24-7 Recruitment
Welcome to 24-7 Recruitment, your go-to provider of high-quality warehouse and industrial services across the UK.
Our expert national teams are committed to sourcing skilled and reliable workers nationwide at a moments notice. With national coverage and bespoke packages, we can help you reduce cost and save valuable time whilst we solve your recruitment needs.
We recognise that finding the right talent for your warehouse and industrial needs can be a challenging and time-consuming task. That's why we offer bespoke recruitment solutions tailored to your specific requirements. Whether you need temporary, temp-to-perm, contract, or permanent positions filled, we always have a team of colleagues ready to go! With national coverage and bespoke packages, we can help you save costs while finding the right talent. With over 20 years of experience, we have successfully placed over 415,000 staff nationwide.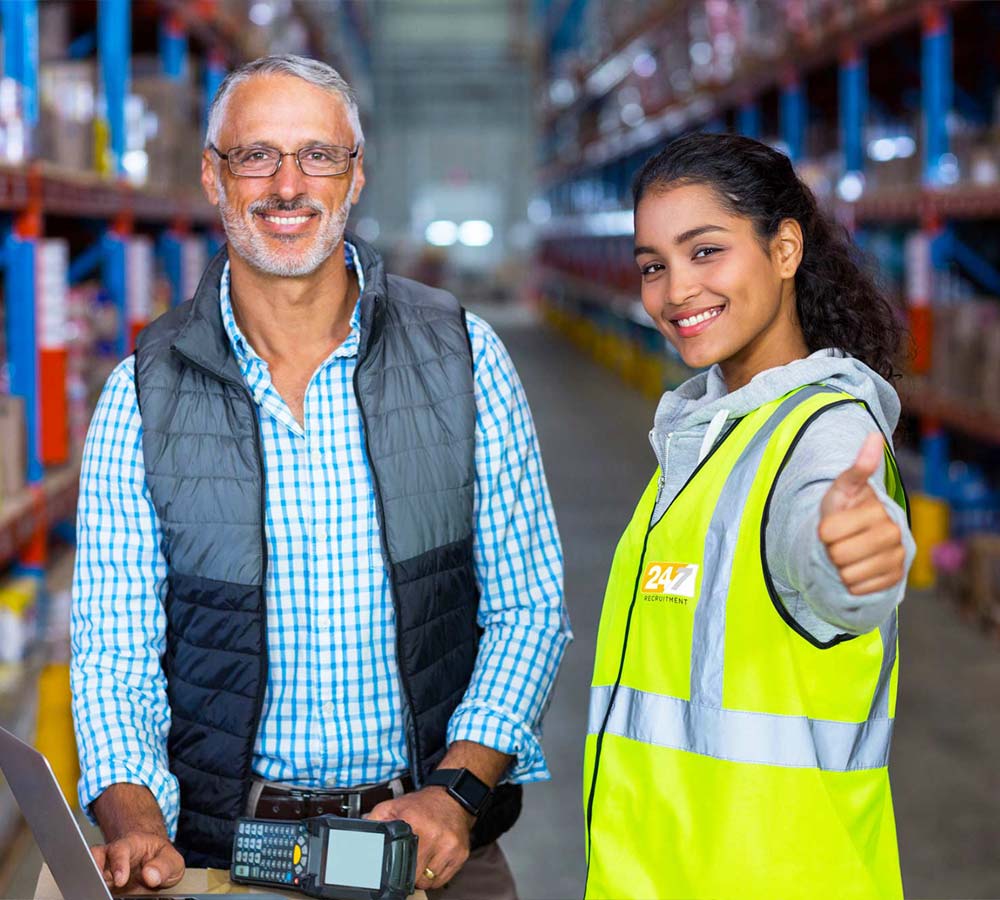 We Go Further For You
Providing National Coverage
805
applications received
To improve our service, we use cutting-edge technology such as the FLEC app, which enables us to build, manage, and engage with our workforce using one platform, ensuring timely delivery of time, attendance, and payroll. With the FLEC app, clients can also, view worker happiness ratings, create agency labour requests, update workers' skills, receive instant confirmation of agency labour fulfilment, and manage attendance and performance in real time.
Industrial recruitment is at the centre of our business, it's our largest sector with thousands of workers operating daily nationwide, leaving us perfectly placed to source workers at a moments notice across the country.
For more information or to speak with our team, please call us at 01527 222350
Testimonials
I've worked for at least 5 different agencies since 2016 and none have been honest or true to me with holiday or may pay but 24-7 outstanding on point very fast for responding. Sad to say but I love 24-7 and the staff.
I was always wary of working for an agency but I don't actually feel like an agency worker.
My experience with 24-7 has been smooth and everything has gone to plan.
Our Partners
Who we work with